Accessible Media Consultant
Becoming a member of the Direct Access family in 2023, Craig Acton, our in-house Accessible Media Consultant, is responsible for innovating several interactive products that benefit people throughout their daily lives.
As an already well-respected champion of accessibility within our hometown of Nantwich, England, Craig is also team captain and co-owner of Nantwich Town Wolves Disability FC, a disability football team rising through the ranks of organised sport.
Working tirelessly to bring joy and a sense of confidence within disability communities, Craig also hosts PAN disability football sessions for adults and under sixteens, demonstrating the true capabilities of disabled people through dedication, perseverance, and fun.
Echoing our ethos that disabled people are capable of anything when granted equal opportunities – Craig applied his real-lived experience of blindness to develop our Large print and Braille menus – which have since been distributed in restaurants around our hometown and enjoyed by people with visual impairments, children and the elderly alike.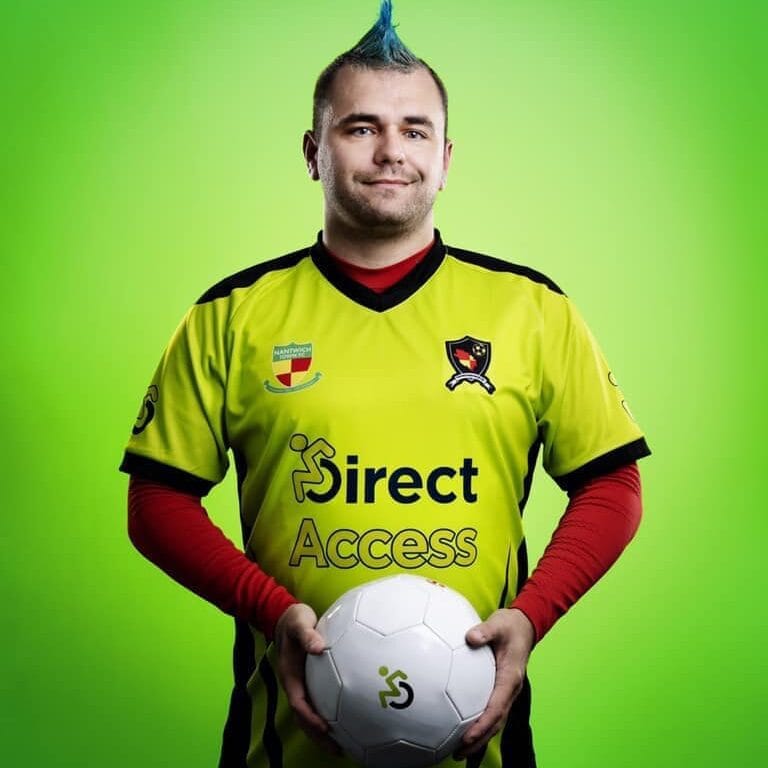 United Kingdom
Suite GB,
Pepper House,
Market Street,
Nantwich,
Cheshire,
CW5 5DQ.
Ireland
77 Camden Street Lower,
Dublin,
D02 XE80.