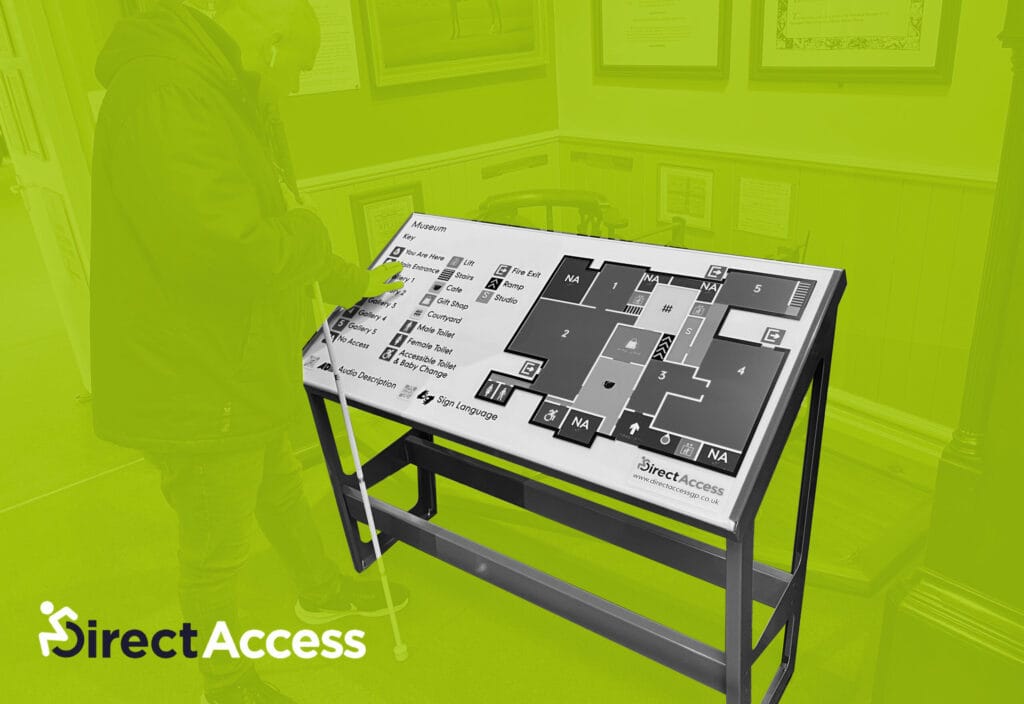 Key accessible products that make a real and substantial difference to the lives of persons with disabilities.
The award winning team at Direct Access has partnered with some of the world's leading manufacturers to provide bespoke and real accessibility solutions that actually work. We won't just send a box, we will ensure that the solutions are deployed correctly, after all disability access for us is personal.
Select a product below to view more information
Tactile Braille Map Boards
Most map boards offered to the general public by facilities are overly complicated, inaccurate, or inaccessible to disabled people. Direct Access are proud to offer our solution.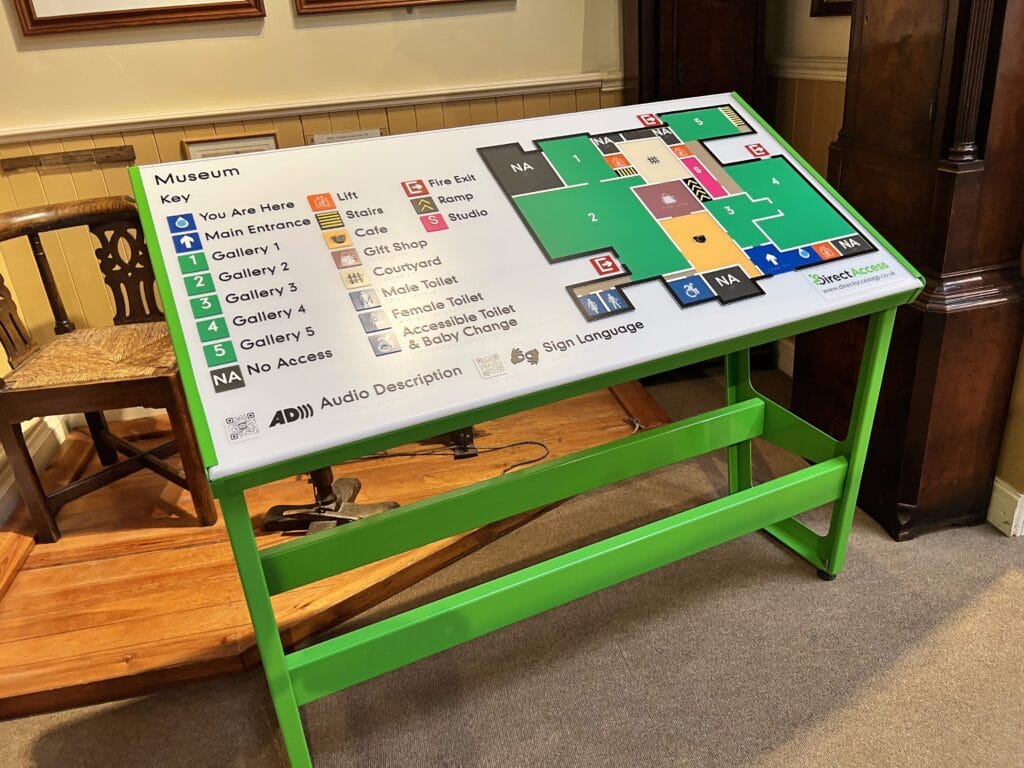 How can we help you today?
A member of our award-winning accessibility team will be in contact. If you would like to communicate in a specific way, please let us know.
68 Harrison Avenue
6th Floor
Boston
MA 02111
4600 140th Avenue North
Suite 180
Clearwater
FL 33762
Email:
info@directaccess.group
Phone:
(727) 478-2652
Fax:
(617) 518-5314

68 Harrison Avenue,
6th Floor,
Boston,
MA 02111.
4600 140th Avenue North,
Suite 180,
Clearwater,
FL 33762.