Our A4 and A3 sized tactile maps give blind and partially sighted people access to information which improves spatial awareness, empowering them to engage with an environment independently.
In a post-COVID world where people are encouraged not to touch static maps or Braille signage, our paper-based sensory maps issued to visitors provide a hygienic-friendly solution for personal use.
Sensory maps can not only help visitors to identify sensory friendly spaces within your site but can be used as a guide for finding areas that are quieter and less crowded, spaces that have seating, and spaces with tactile engagement and accessible activities.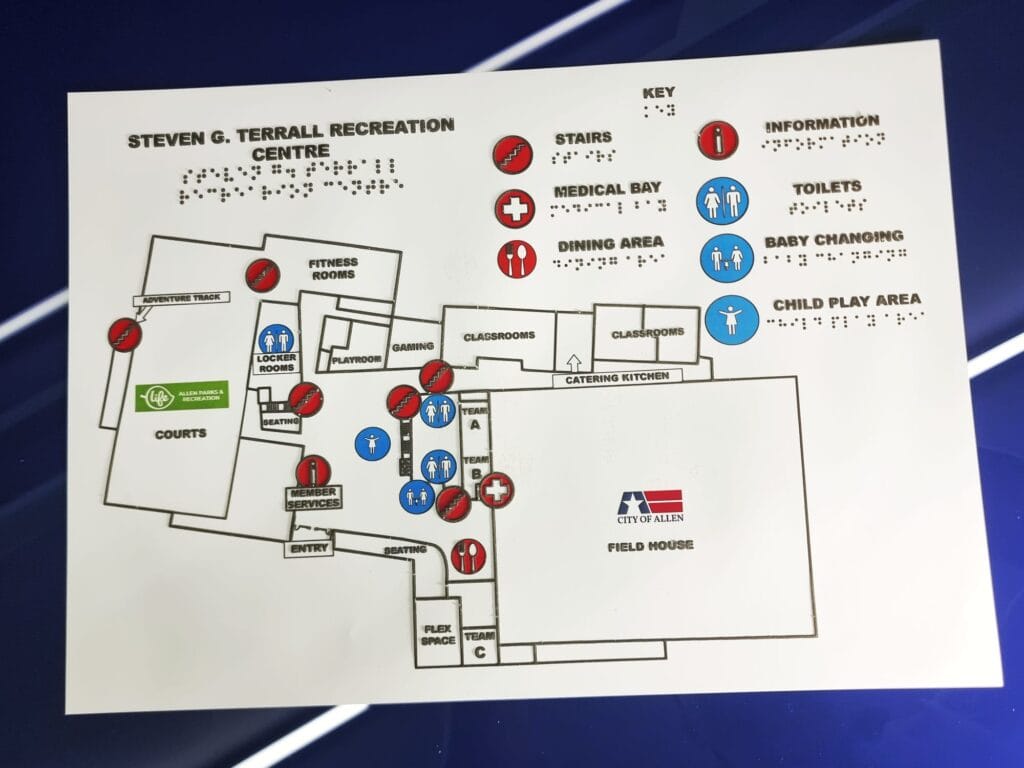 By providing our team with an existing map of your site, Direct Access can also craft swell maps. Swell maps allow people with low vision to fully decipher the specifics of a site through touch rather than sight.
Swell paper has two sides – a white, slightly textured side and a smooth liner. Using our on-site tactile graphics machines, we can make outlines, symbols, and text rise off the page, allowing it to be fully accessible to people with visual impairments.
Swell paper maps are denser than regular tactile maps in that they are not actually printed on regular paper, but are also considered the best-practice standard for providing accessible written information.
Unit 3706,
Platinum Tower JLT-PH1-12,
Jumeirah Lakes Towers,
Dubai,
UAE.