The RightHear app is an orientation solution for the visually impaired which offers a sophisticated and dignified wayfinding system, improving maneuverability in indoor and outdoor spaces via the simple use of a smartphone.
Orientation solutions can have a wider reach providing support for people with cognitive disabilities or agoraphobia (anxiety in unfamiliar places) who also face challenges.
Designed to broaden personal independence, public and private space accessibility and expand the customer bases of businesses which boast its detailed and advanced sensor system, the RightHear app has been the solution of choice by over eight hundred venues since its launch in March 2016 and continues to expand as accessibility awareness in our society increases.
Features
Ethical technology, endorsed by service users.
Available in 26 different languages.
Detailed, step-specific directional instructions.
Bluetooth.
Improve branding and promote inclusion.
Improve accessibility compliance.
iOS and Android compatible.
Over 4000 accessible spots worldwide.
Current location details (opening hours, services, nearby obstacles, venue description, special events etc).
360° Orientation – Information about the surroundings of the user's current location and about points of interest nearby with clear details about their direction and distance.
Nearby Zones – List of all Accessibility Zones (AZ) near the user (sorted by distance). It also allows the user to navigate to an AZ using 3rd party application (i.e. Google Maps). When approaching AZ's entrance, users will start receiving accessibility information.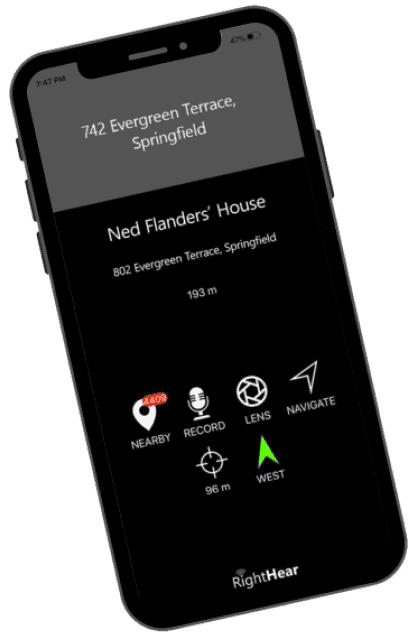 Address
Direct Access Consultancy LLC
68 Harrison Avenue
6th Floor
Boston
MA 02111
T: (617) 518-5313
F: (617) 518-5314
4600 140th Avenue North
Suite 180
Clearwater
FL 33762
T: (727) 478-2652
F: (727) 538-4237
How Can We Help You Today?
A member of our award-winning accessibility team will be in contact.
If you would like to communicate in a specific way, please let us know.